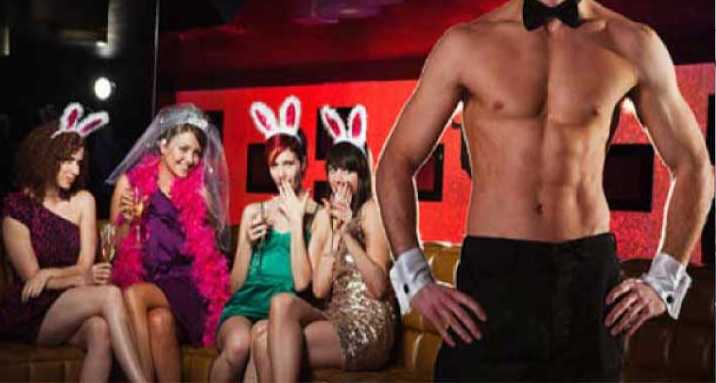 Bachelorette parties  from: €35*
HEN PARTY MARBELLA- HEN DO PARTY MARBELLA
Stripers Marbella the number 1 agency of strippers in sud of Spain.We organize the best bachelorette parties in Marbella.We have the best options  an incredible and crazy parties at day boat parties, where you will enjoy the sea. Swimming in the Mediterranean Sea, watching a unique sunset drinking  and enjoying with friends a few glasses of sangria, beer or wine.Book It the best service for you´re hen party in marbella, stag party marbella.
Bachelorette parties in Marbella
If you have to organize a hen party, don't worry!
We can organize your hen party with all you wishes and creative ideas for you.In Strippersmarbella we have all kinds of activities, hen in Marbella, bachelorette in Benalmadena, Boat Party in Marbella. We have all the options that there are in the Costa del Sol for all kinds of customers. From cheap or low cost hen parties or the most elegant and luxurious activities.
We have the best ideas… we are always up to date!
Actually,we have a large coordination team in the area of the Costa del Sol to have everything perfect for you.
Nowadays,we have the best apartments in the heart of Marbella and villas.
With us you can enjoy the day activities or nightlife.
Marbella bachelorette parties
DELUXE DINNER + OPEN BAR DRINKS + INTERACTIVE SHOWS + DISCO
HEN PARTIES MARBELLA – HEN DO PARTY MARBELLA- BACHELOR PARTY MARBELLA
*Photocall and catwalk group, table assigned to each group Begins the show, opening of the party, performance shows
Presentation and group toast
More and more, the groups look for this deluxe dinner!
Served at the table Open bar during dinner with all included.
For example, sangria, red wine, white wine, beer, soft drinks, water.
On the other hand,will be more than 8 team shows during the whole night.
In charge of our team of actors with magic numbers, group tests, choreographies, playbacks, performances, strippers.
Special challenges for the stag/hen and volunteers who want to participate in charge of our entertainers.
Also very funny outcome where several stag are chosen and given awards.
Farewell DISCOTHEQUE ,free entrance, with several different environments + karaoke.
You will join more groups of farewells coming from the party in boat.
BACHELORETTE in MARBELLA
1. Main room of discotheque , exclusive for hen & stag parties  , commercial music
2. Outdoor Discotheque Room
3. Outdoor chill-out terrace
4. Attractions
5. Karaoke
VIP BRACELET WITH DISCOUNTS in drinks and bottles of table prive in VIP zone.
CHEEKEY BUTLERS for the hen groups.
General strippers in charge of our best boys and girls (where the hen and stag you want can participate ).
1. See it without being the protagonist           2. Go to any of the other environments.
DANCE ANIMATION by choreographers with fire show and many surprises.
PHOTOGRAPHIC SOUVENIR, VIDEO OF THE PARTY
AS AN EXTRA YOU CAN COUNT:
From the accommodations in Marbella, Benalmadena and Malaga.
STRIPTEASE PRIVATE: only for your group.
Chhekey Butler in private only for your group.
Bunny Girls in private only for your group.
Lesbian show in private.
Limousines
MENU
STARTERS (all included)
Multi-coloured leaf salad with sausages and vinaigrette.
Potato cubes bathed in Brava sauce .
Steamed rock mussels .
Assortment of selected croquettes
MAIN COURSE
Iberian mellow with foie sauce and baked potato
6 Trunk of hake confit with mussels and prawns
Pizza Ham and cheese
*We adapt the menu for celiacs, allergy sufferers, vegetarians or vegans
DESSERT
Cream profiteroles with vanilla ice cream
ALSO, WITH OPEN BAR DURING DINNER.
White wine , Sangria, Beer, soft drinks and water
¿YOU NEED MORE INFORMATION? CONTACT  US
MARBELLA BOAT PARTIES 
The best hen & bachelor parties in Marbella
Marbella Boat Party, the most special and exclusive boat party for groups of Hen & Stag parties in Marbella looking for fun, with a refreshing swing in the Mediterranean Sea, 2 hours of sailing, with great atmosphere, music, entertainment, drinks. The only party boat with Marbella full, we recommend booking in advance, limited capacity "120pax".
Enjoy the heat, the sun, the sea and the good vibes that circulate in every corner of the Boat Party, from mid-April to mid-October, you can make your dreams come true in strippersmarbella